Trusted by Global Companies
DataDoctor is dead easy to use and takes just minutes. Marketing & sales leaders from global companies leverage DataDoctor for all their data cleansing needs.
Stop Marketing to Bad Data
Bad data costs an average company about 12 percentage of revenue. Don't let dirty data ruin your marketing & sales dollars. See how DataDoctor can help you fix every problem.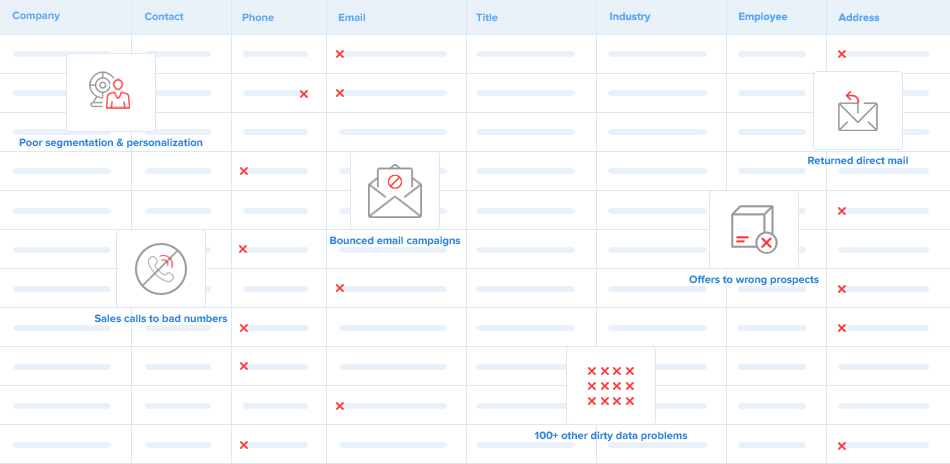 Get started in the next 1 minute.
DataDoctor empowers marketing & sales leaders with a 1-click CRM data cleansing & enrichment - simply upload your CSV file, choose what you want cleansed and that's it. DataDoctor does the rest & let you know when your file is ready for download.
Start with a free account. No credit card required.